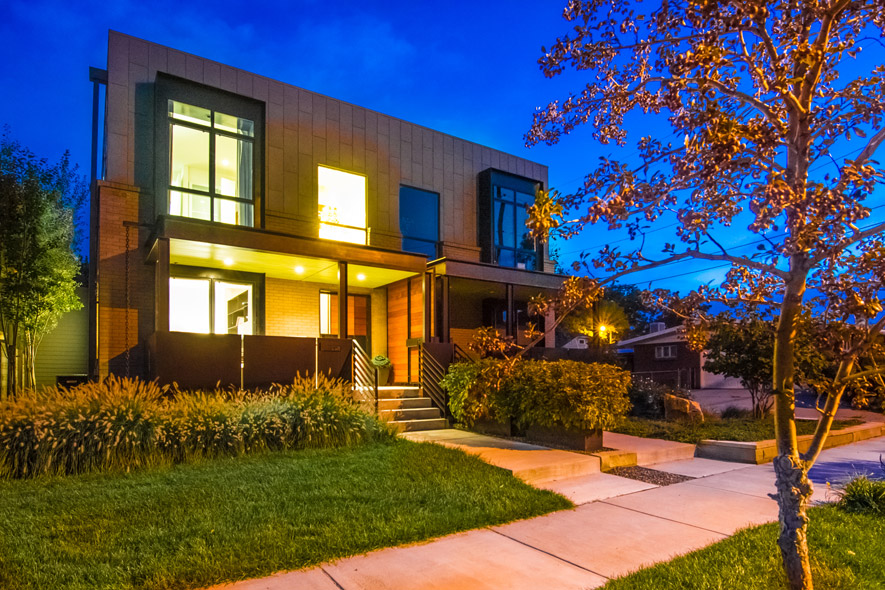 2538 W. 36th Avenue | Denver, CO | 80211
Offered By: Janet Robinson of Fuller S0theby's International Realty
Architecture by: Matt Davis
Additional Credit To: Janie Sussenbach; My Inside Designer; Stylish Interiors and Home Staging

Built 2010, 4-bedroom, 3.5-bath, 3000 square feet
This modern home was built in the heart of Potter Highlands, a designated Denver Historic District.  While the home is clearly modern it is also very sensitive to the character of the neighborhood.  The home's exterior is predominantly brick, it has a strong front porch element and the windows are of consistent with the neighboring homes.  The brick is complimented with zinc cladding around most of the second story, and several large custom steel window elements.
The interior builds on the simplicity and elegance of the exterior vocabulary and includes large volumes of space with generous amounts of natural light throughout.  There are several key design elements including numerous custom fabricated steel elements, polished concrete floors, a large European style kitchen and most notably a window wall system that is hydraulically controlled to open the living room into the back courtyard.
The home is approximately 3,000 sq. ft. and includes four bedrooms and four baths.